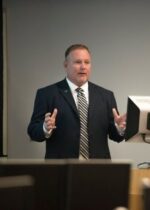 Ashley T. Wallace
CHIEF M&A OFFICER FOR SCHULZ SCHOOL ADVISORS (SSA) AND A FLORIDA LICENSED REAL ESTATE BROKER
Ashley has over 20 years' experience in career school and college education. Before joining SSA, Ashley owned a for-profit, Title IV, COE accredited Cosmetology/Massage Therapy school. He has extensive experience with regulatory compliance, accreditation self-evaluations, default management, Department of Education's Program Participation Agreements, and mergers and acquisitions in the proprietary school sector. Ashley appreciates the nuances of operating and selling a school and the confidentiality that is required when selling. He has served 6 years as one of seven members on the North Carolina Board of Proprietary Schools, which regulates for-profit schools in the state. Ashley holds an MBA from the University of North Carolina Wilmington, a Master's of Public Policy Studies from Duke University, and a Master's of Educational Administration from the University of Nebraska.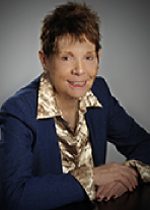 Dr. Susan F. Schulz
FOUNDING OWNER, M&A INTERMEDIARY, AND FLORIDA REAL ESTATE ASSOCIATE
Dr. Schulz is celebrating nearly 30 years of being in business consulting with owners of private postsecondary schools and colleges throughout the U.S. and internationally. She is a well-known speaker at various state associations, regional and accreditation conferences, and a contributor to sector publications. Dr. Schulz works with school owners who want to develop their institutions, seek regulatory approvals, add director-level staff, and buy or sell private schools and colleges. For the past several years Dr. Schulz has been successfully building international education alliances. The goal is to match institutions in the U.S. with schools outside the country and facilitate acquisitions.  We reach over 50,000 career school and college decision- makers, regulators, and investors through our monthly emailings and LinkedIn. "When a school is for sale or when a buyer has a specific request, or colleges want an international presence, we get to the marketplace quickly." Dr. Schulz earned a doctoral degree in Educational Leadership from Florida Atlantic University and a master's degree in Higher Education and Administration from Columbia University.
Our
Team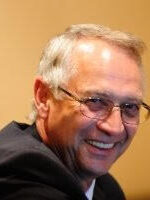 Dr. Jim Vernon
M&A INTERMEDIARY AND ADVISOR, LICENSED REAL ESTATE ASSOCIATE
Jim works with owners of career schools and colleges that are considering acquisitions or to sell. He learns their goals and sets a plan to reach them. Jim has experience as Campus President, Chief Academic Officer and has sat on many Governing Boards. Regulatory Rules and developing growth opportunities and acquisition due diligence is a focus.
John W. Rebstock
M&A INTERMEDIARY AND ADVISOR, LICENSED REAL ESTATE ASSOCIATE
John has owned private career schools since 1989. He also served two terms on the Commission on Occupational Education regulatory agency. At SSA John helps owners of career schools and colleges make decisions about acquisitions or selling. He clarifies their goals and creates a plan to make things happen.
Erin Gleason
M&A INTERMEDIARY AND ADVISOR, LICENSED REAL ESTATE ASSOCIATE
Erin successfully owned accredited Title IV cosmetology and massage schools before joining Schulz School Advisors. Now Erin works with career school and college owners who seek to improve value, want to sell their schools, or acquire new locations. Erin also provides easy-to-implement strategies to increase enrollment and operations.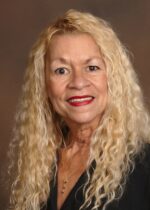 Krimilda Duffy
SENIOR ADMINISTRATIVE ASSISTANT
Krimilda handles back-office tasks insuring that operations run smoothly. She also coordinates staffing requests and works with Spanish-speaking clients.
Judy Townsend
BOOKKEEPING
Judy provides vital office support skills focusing on bookkeeping and client records.
Monthly Email
Tips Sign Up
We send periodic email tips with strategies to build your career school or college and other updates.